Wi-Fi that works for small business.
With few (if any!) IT staff, your small to medium-sized businesses (SMBs) need a more-than-simple way to get your staff—and your customers connected. But you've also got a limited budget. So it's got to be affordable. Oh, and by the way, it has to be really good Wi-Fi because if it's not, your customers may not be back.
Ruckus Unleashed enables small and medium businesses to easily deliver a great Wi-Fi experience at an affordable price point. Small and medium businesses can take advantage of a controller-less WLAN network that can be deployed in minutes. Now is the time to deliver an optimal wireless experience with high performance and resiliency that meets growing business needs.
The closest thing to being there in person. Ruckus Wireless gives connectivity ease for users to communicate wherever they are. Ruckus users can communicate wherever there is network connectivity, with automatic adaptation that gives you the best possible service for your connection strength. Take advantage of simple-to-use voice and video calls, Ruckus meetings, and instant messaging all in our easy to use system.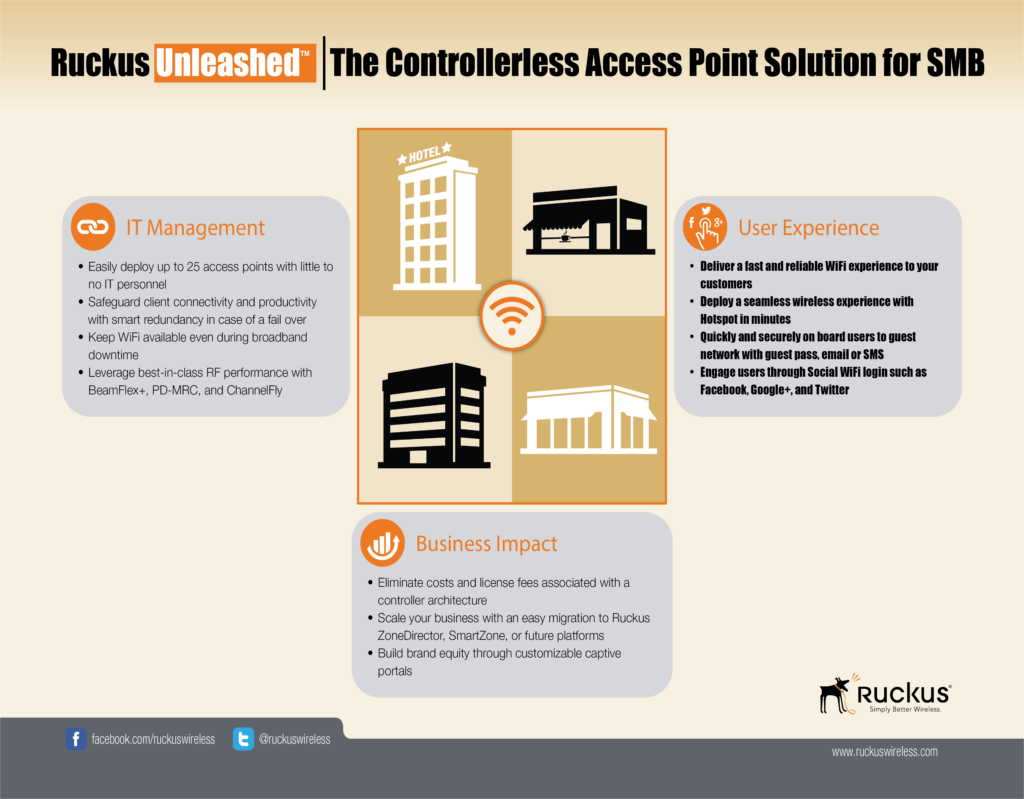 Contact us today to learn more!