Hello
First and foremost, customer service is our #1 priority, ensuring your needs are met in an efficient and cost effective manner.
We connect business owners to personalized solutions tailored around their day-to-day IT necessities. Nothing more. Nothing less.
As an IT partner to our clients, we work together to create the most effective technologies, instilling lasting tools that help you build increasing success while providing cost savings for your business.
"Our core values are based on integrity, and finding the best answers for the needs of our clients is our main goal. We look out for your best interest, and tailor packages suitable to you. We want to empower the choice of freedom in your business."
Through indieTECH, are team is able to share in our passion for telecommunications with others. It's what we do and it's who we are.
Mission & Values
Our mission is to empower people to utilize phone and IT technology to become more efficient. We focus on small businesses, giving them personalized solutions to help them succeed.
We are committed to being the technical voice and provider for small businesses as we seek out the most cost efficient packages tailored to your needs, breaking the stigma on IT service and showcasing how affordable it can truly be.
What We Do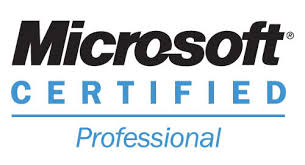 AVAYA IP Office – installation, maintenance and support
Ring Central Cloud Phone System – installation maintenance and support
VOIP Consulting
Internet and Phone Service Solutions
Voice and Data Infrastructure cabling and maintenance
Paging Systems
Cloud Computer Consulting
Cloud Email Solutions
Network Infrastructure/Wireless installation and support
Voice and Data infrastructure (company) Moves
Current Certifications
Microsoft Certified Professional
AVAYA Certified Implementation Specialist (ACIS)
AVAYA Professional Sales Specialist (APSS)